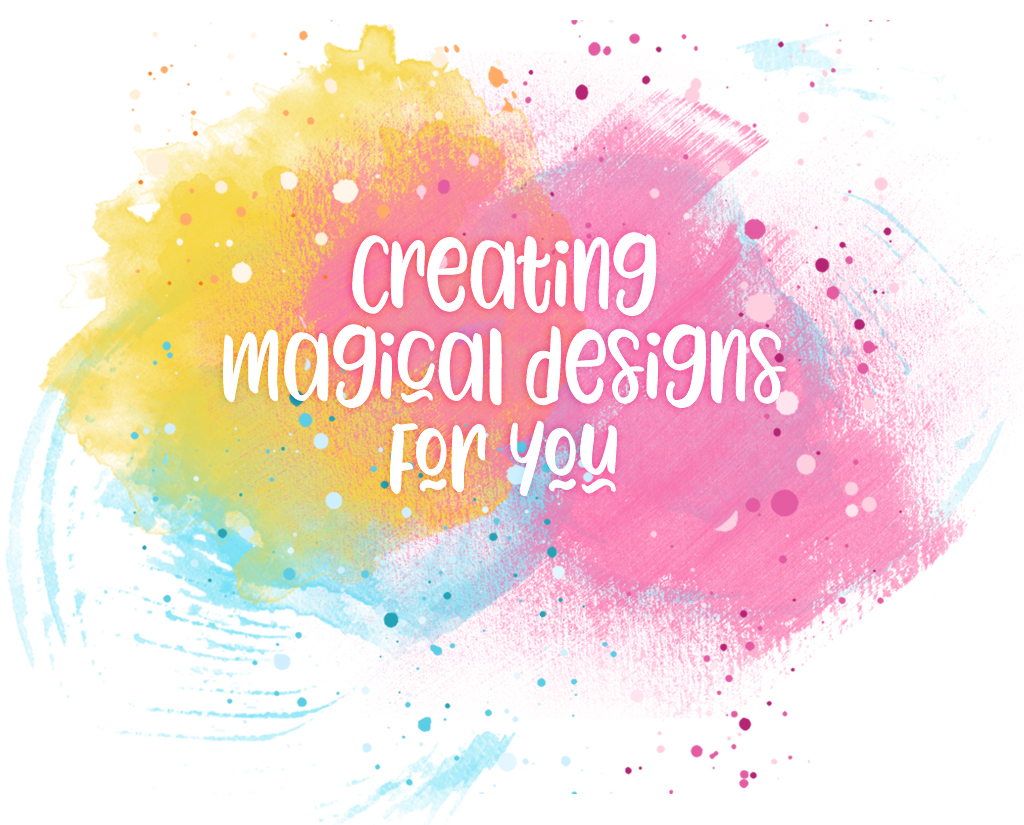 The motto of Alissa.bg is "Wish for magic"
There is a quote by Roald Dahl, saying:
"A little magic can take you a long way"
…and he couldn't be more right! A little magic really could take you a long way! In a more beautiful and inspiring world where emotions come to life and everything has a magical touch…
We at Alissa.bg take this as our cause. Our main engine is the constant desire to inspire you and to contribute with our "pinch of magic" to make your world richer.
Our products include family trees, custom baby/kid's name posters, event invitations, greeting cards, school albums (and more surprises) created with great desire and dedication, and refined to the smallest detail. They are an expression of endless inspiration and love for beauty that makes our world a little more special!
💛💛💛
One of our main products is the Family Tree – a very warm, emotional and thoughtful gift!
The idea behind it originated years ago, in the preparation of our wedding, when my husband and I decided that it would be wonderful if we, the bride and groom, give our parents presents as a gesture of gratitude, love and appreciation for all they have made for us. It had to be something special, thoughtful, something related to family origin. The idea came in a natural, spontaneous and completely logical way – a rich family tree, printed on a canvas of impressive size, in a frame that is consistent with the interior of their home. The impact of the gift was extraordinary, and this inspired us to create this product, already in several variants, one of which is a great gift at the birth of a baby.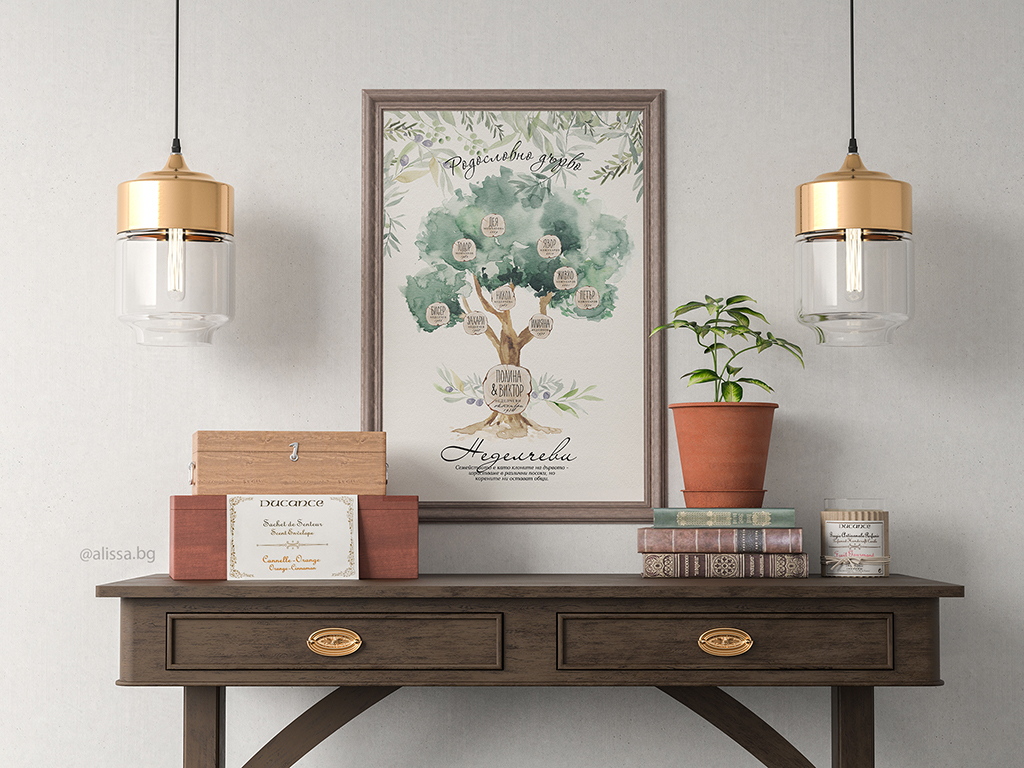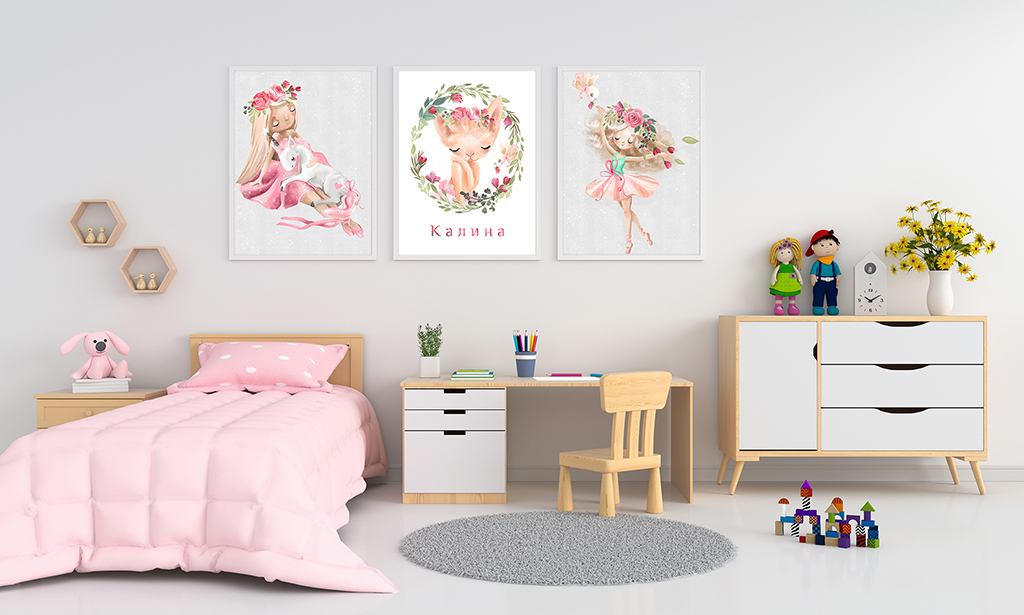 Personalized kids room posters – customized design with the name or first letter of the child's name
Our kids room posters are mostly combinations of two or three pictures, with the ability to customize the design with the name or first letter of the child's name. Combination options are plentiful, and it is a great pleasure to consider and select the combination of images that would most delight the happy kid who will receive it. The real satisfaction, however, will come when you give the child this unique gift and feel their excitement.
Receiving a beautiful and interesting invitation is a like a small holiday itself! A celebration for the eyes and the soul! This category is one of our favorites because it is related to special events, excitement, emotions and wonderful moments. It is a real pleasure for us to make our best for these moments to be even more beautiful and exciting for both you and the guests, who will undoubtedly be impressed and feel very special! The invitations are those small but very important details of the big event that make it even more exciting and unforgettable!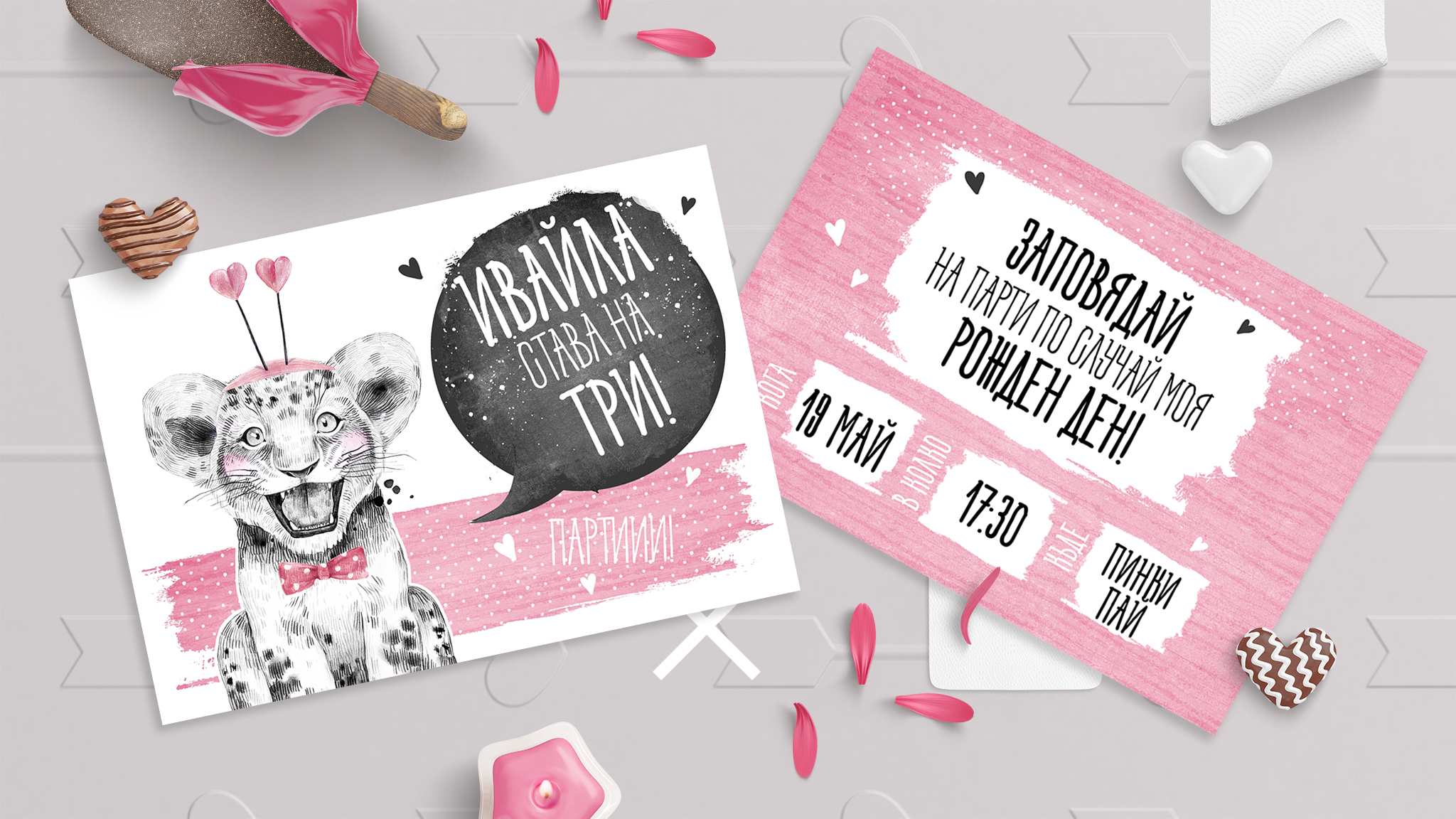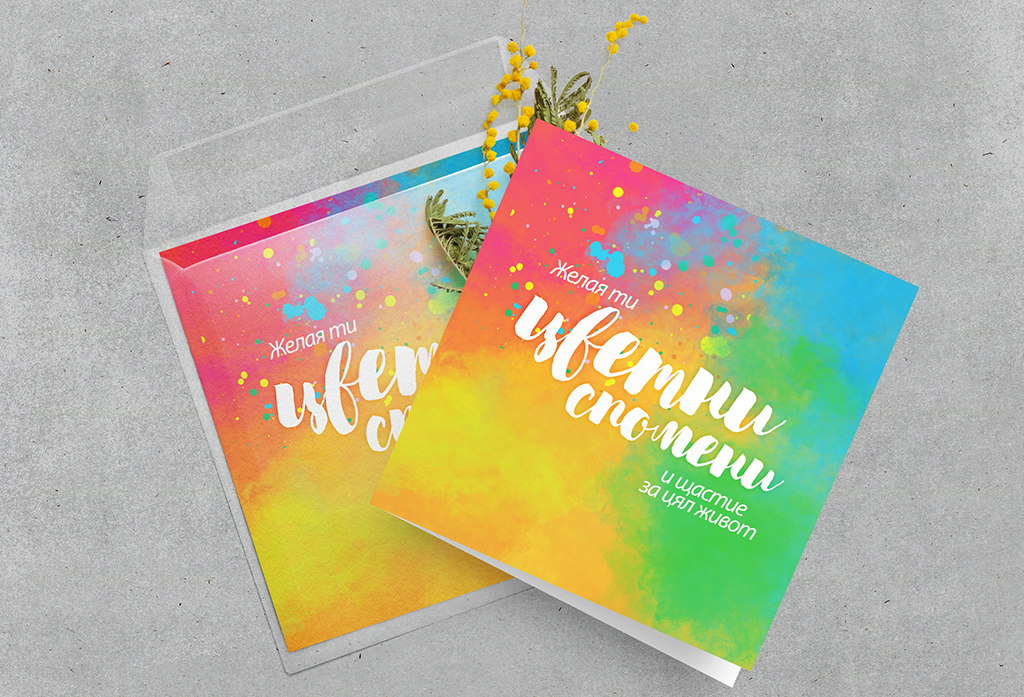 We will gradually enrich this section with more and more cards for all occasions and holidays. Some of them are "related product", meaning they fit the style and look and/or include a detail of the design of some of the other products, and it would be a great choice to bundle with that product for a complete and thoughtful gift.
The school albums are one of the "specialties" of Alissa.bg, which we are very proud of. 😊 We can definitely say that with its overall appearance, the album is one of a kind! When we were designing, our goal was to avoid the common dull visions of this type of product, where each kid's picture was placed in a common template, multiplied through the pages of the album. Quite the opposite – we wanted a sense of individuality, emotion and happy memories. Among the various pages with photos of students, there is also a page with a message to the teacher, as well as the dreams and aspirations of each of the children.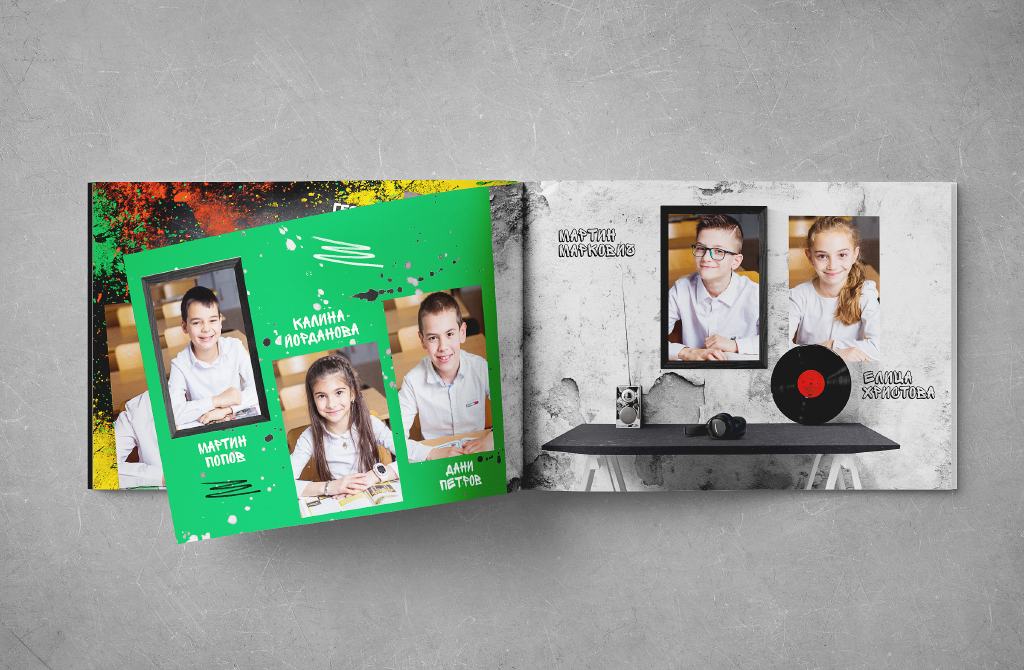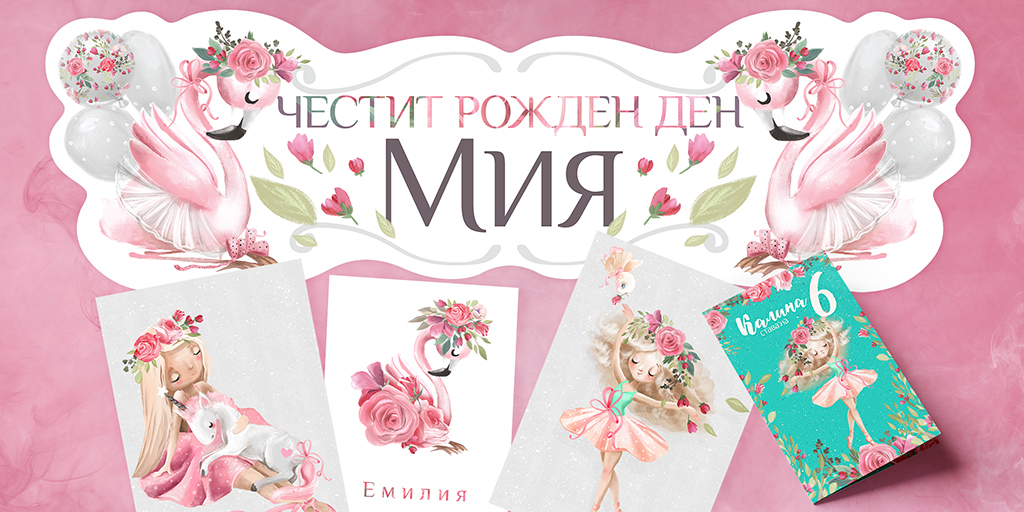 A special individual order inspired us to create this new category on the site – Birthday party banners, which we have thematically combined with the invitations and posters we offer from the respective series. Just imagine how special the little ones will feel when their holiday is "decorated" with this big personalized inscription with their name!
Got questions? Do not hesitate to contact us if you need more information. It will be our pleasure to discuss what you need.